The Heart of Shadow
A 9-week Shadow Work Men's Group
January 23rd – March 26th, 2024
(Live Retreat February 21st – 25th, 2024)
Face Your Dragons.
Unleash Your Life Force.
We all carry shadow elements – parts of ourselves that are hidden, disowned or have been frozen in time. These parts can carry great energetic cost to us, siphoning our vitality and bringing dis-ease to our sense of well-being.
These are shadow elements because we are often either unaware of their existence, or if we are, they often keep showing up over and over again in ways that we don't know how to stop. Shadow is a metaphor for anything we are not fully aware of that is impacting our lives.
By becoming aware of these shadow elements, facing them, and then integrating them, we can liberate the vast amounts of energy they use and direct that energy consciously toward the things we really want in life. We come alive.
The Heart of Shadow is a 9-week journey for men to become intimate with their shadows and become more fully alive. The program consists of nine weekly virtual sessions wrapped around a 3.5 day live intensive, and a private online community for during and after the program.
You will come away from this program not only with a deeper relationship with yourself, but with an incredibly powerful bond to a band of brothers you can rely on for the rest of your life.
The Heart of Shadow Podcast Series
Intense reactions to events or situations that sometimes feel out of proportion to inciting trigger
Putting others on a Pedestal
Knee-jerk tendency to criticize others, especially their success and failures
Numbness, malaise, depression, or feeling stuck
Patterns, problems, and issues that keep showing up in your life over and over again
Feelings of shame or unworthiness
Troubles settings boundaries or sticking up for yourself
Background feeling of unease, depression or confusion.
Chronic fatigue, grogginess, hyperactivity–can't or afraid to slow down
More vitality, energy, and aliveness
A more relaxed body resulting in more ease for yourself and others around you
More authentic & deeper connections with those most important to you in life
The ability to stay relaxed, grounded, and open no matter the situation
A deeper capacity to consciously respond to the moment, instead of just reacting to it
Spaciousness around addictions and compulsions powered by unmet shadow needs
Lead with sensitivity without losing strength or power
Express anger without losing your heart
Express your heart without losing your balls
Release your armor without collapsing your boundaries
Cut through what stops you from expressing raw masculine power
Shadow work is a powerful modality that is amplified when explored in a group context. The Heart of Shadow journey will take you and the men in your cohort on a journey of depth and beautify that will create incredible bonds and connection that surpass what's generally available in most men's culture.
Our intention is for this program to be the START of a lifelong connection between you and the members of your group. Having a men's group you can regularly connect with can radically change your life.
Weekly Coursework
Weekly course modules teach about different aspects of the shadow (topics in calendar below), and include written reflection assignments, partnered diad discussions, and suggested shares for the group chat thread.
Partnered Diad Discussions
The Heart of Shadow is a 9-week journey that starts on Tuesday, January 23rd and completes Tuesday, March 26th. Four weekly virtual sessions lead into a three and a half day live retreat in Northern California from Wednesday, February 21st to Sunday, February 25th.  Four integration additional sessions occur after the retreat, along with two final followup sessions three and six months after the program closes.
Virtual sessions are on Tuesday from 5:30 – 7:30pm Pacific.
Opening Session + What is The Shadow
Wednesday, February 21st - Sunday the 25th
Wednesday, February 21st - Sunday the 25th
Live Retreat in Northern California
Taking the Work/Group Forward
The Heart of Shadow journey centers around a live intensive at the Bell Valley retreat center in Northern California. It starts on Wednesday, February 21st at 5pm and wraps on Sunday, February 25th at 11am.
The retreat will incorporate embodiment practices, breathwork, group practices, and most importantly – shadow work. Every man in the program will receive at least one round of highly personalized and deeply focused shadow work facilitated by Luke and Jason.
We'll be staying in luxury glam tents, which are powered and heated for your comfort. Each tent has two twin beds and offers a spacious, light filled, upgrade on the typical camping experience. A shared bathhouse and camp kitchen is a short walk from the tents on the same scenic knoll as the Madrone Yurt meeting/yoga space. Each man gets a tent to his own self.
We'll have a light breakfast each morning and catered lunches and dinners dropped off by a local vendor.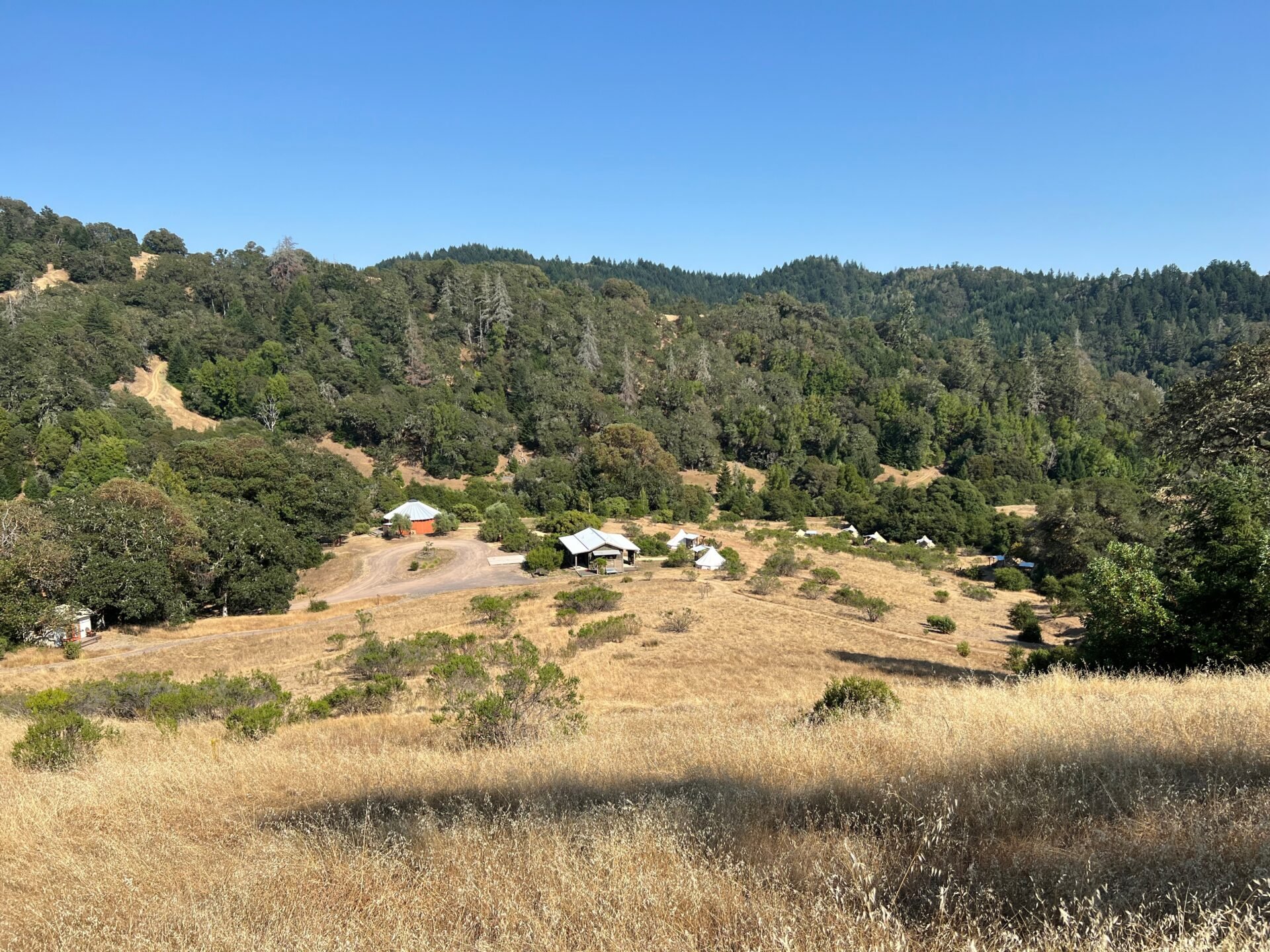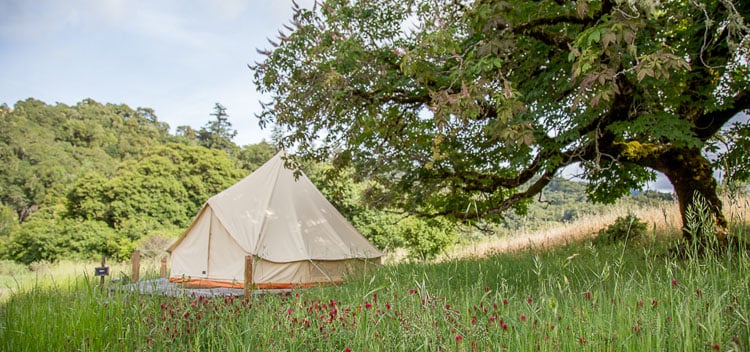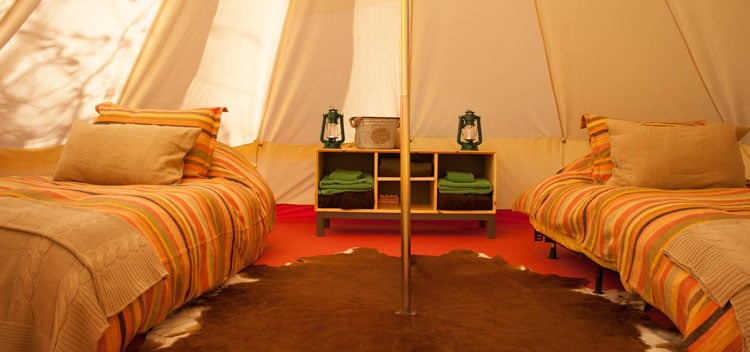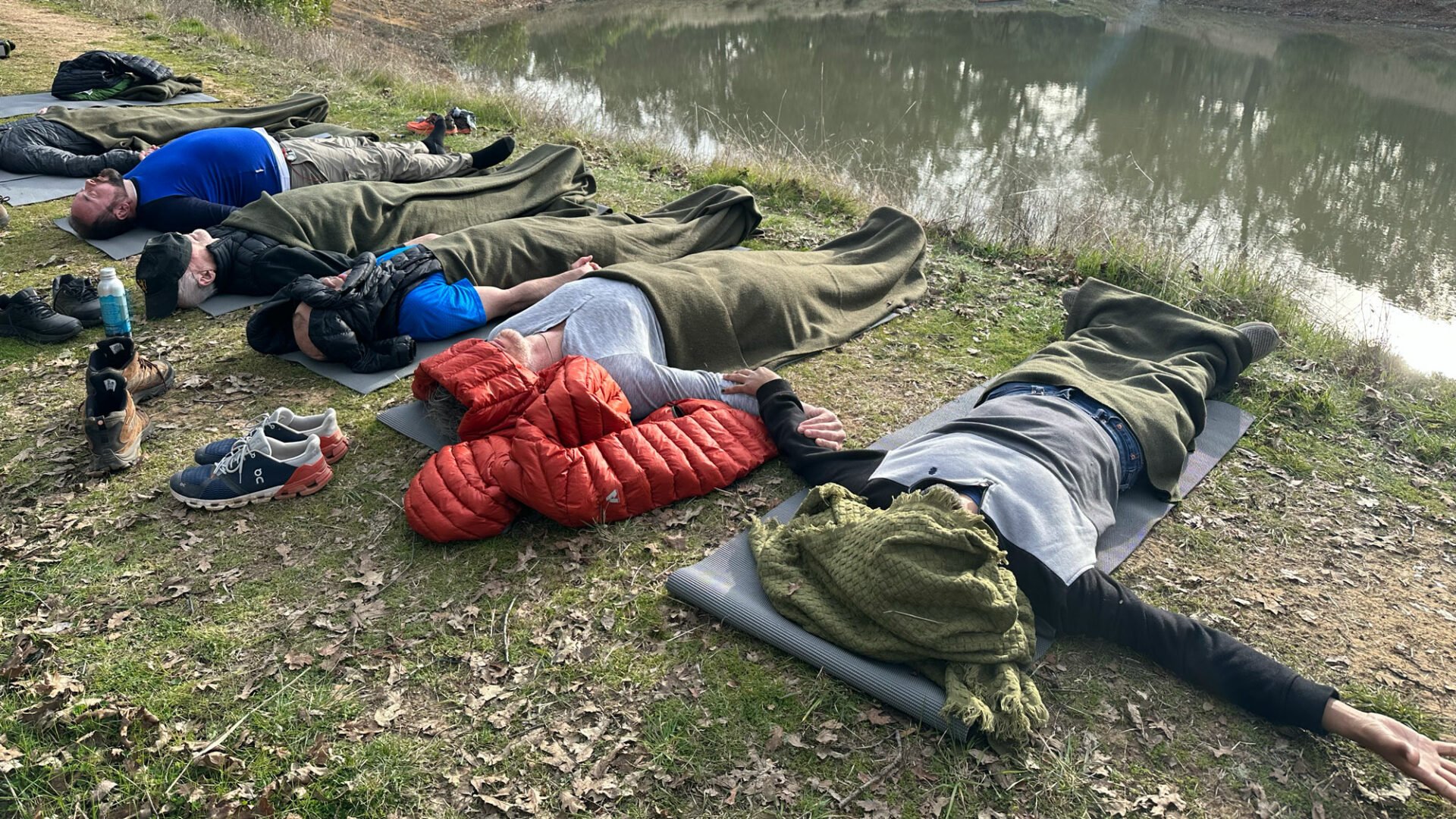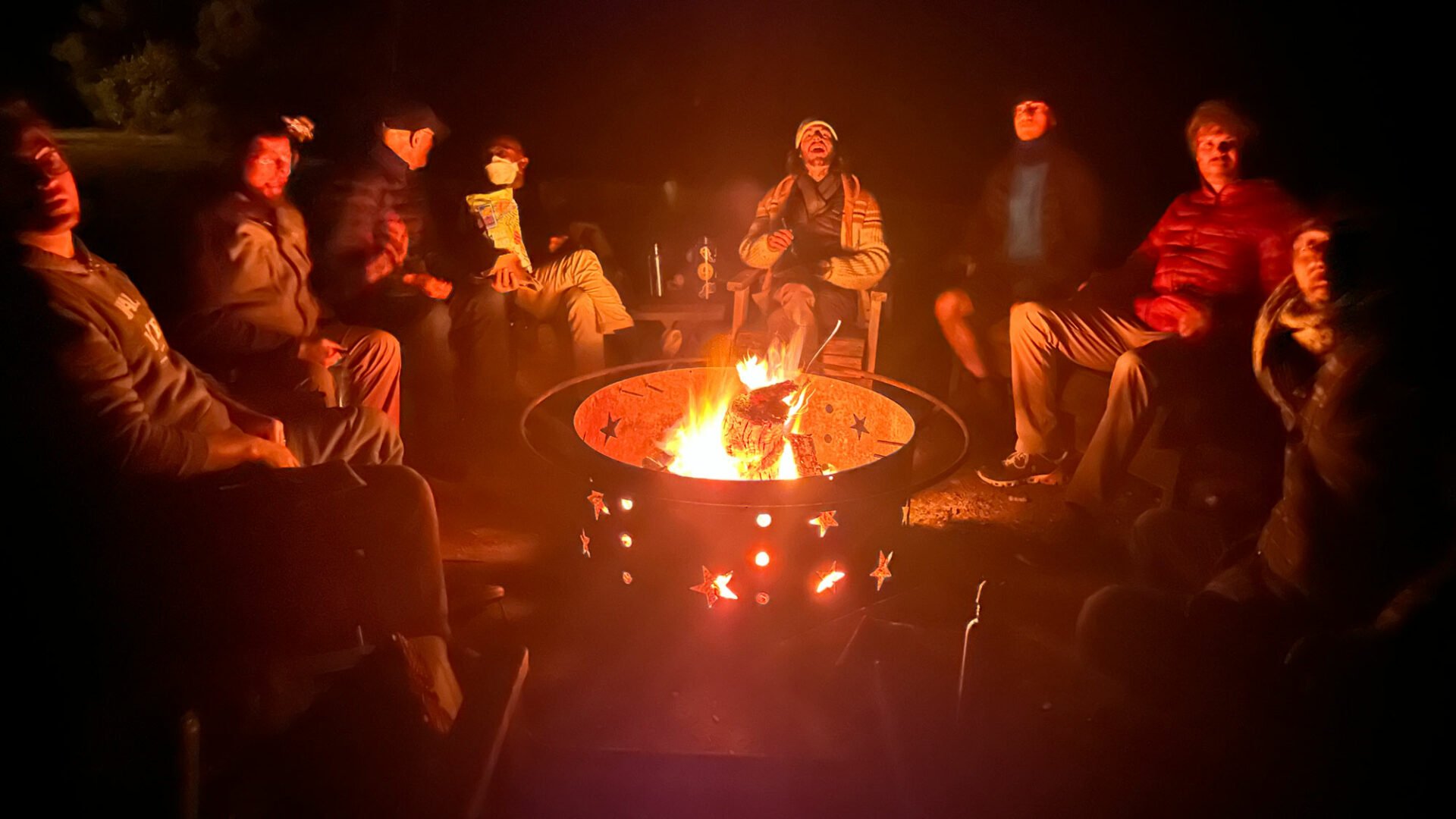 Your Guides
Meet your guides for the Heart of Shadow Journey, Luke Adler & Jason Lange. They have decades of experience leading transformational healing work, and have been in a men's group devoted to their own shadow work for over four years.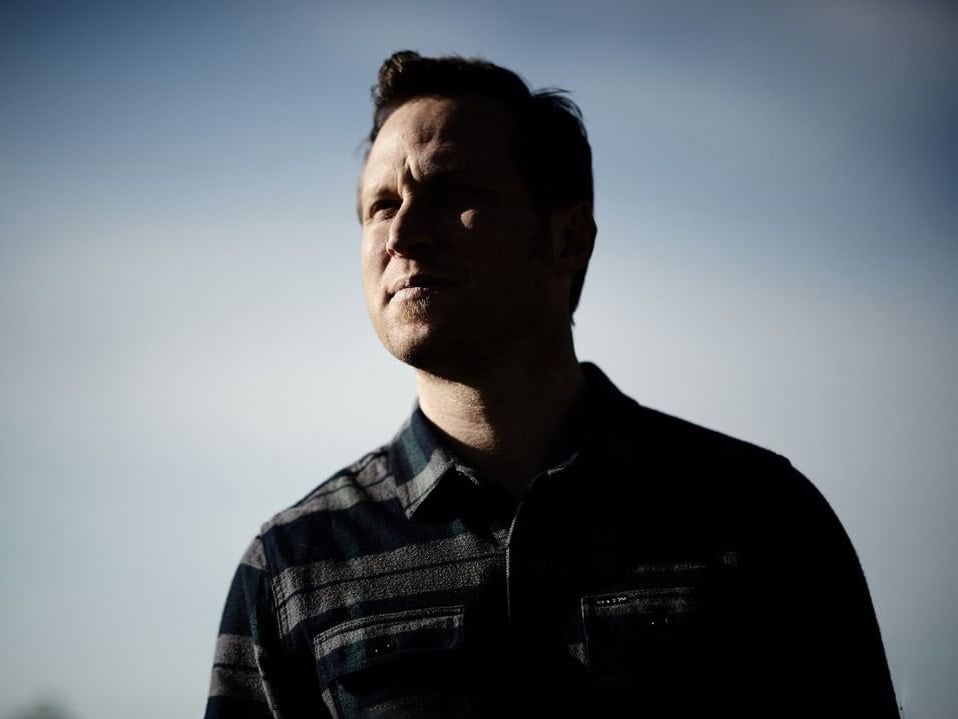 Luke Adler
Dr. Luke Adler, (Doctor of Acupuncture and Chinese Medicine) DACM, is an intuitive and compassionate healer, teacher and author who empowers clients with the tools to heal themselves. At his retreats, trainings and during one on one sessions he creates an environment for you to make contact with your inner wisdom and innate healing intelligence. He facilitates deep relationship with your self which extends into relationships with your loved ones.
With over twenty years of meditation experience, he is a gifted teacher of various healing and spiritual practices for the novice and advanced practitioner.
Despite a busy schedule Luke makes time for the three loves of his life, wife Emily, author of Unexpected, a Postpartum Memoir and their two daughters Corazon and Juliet.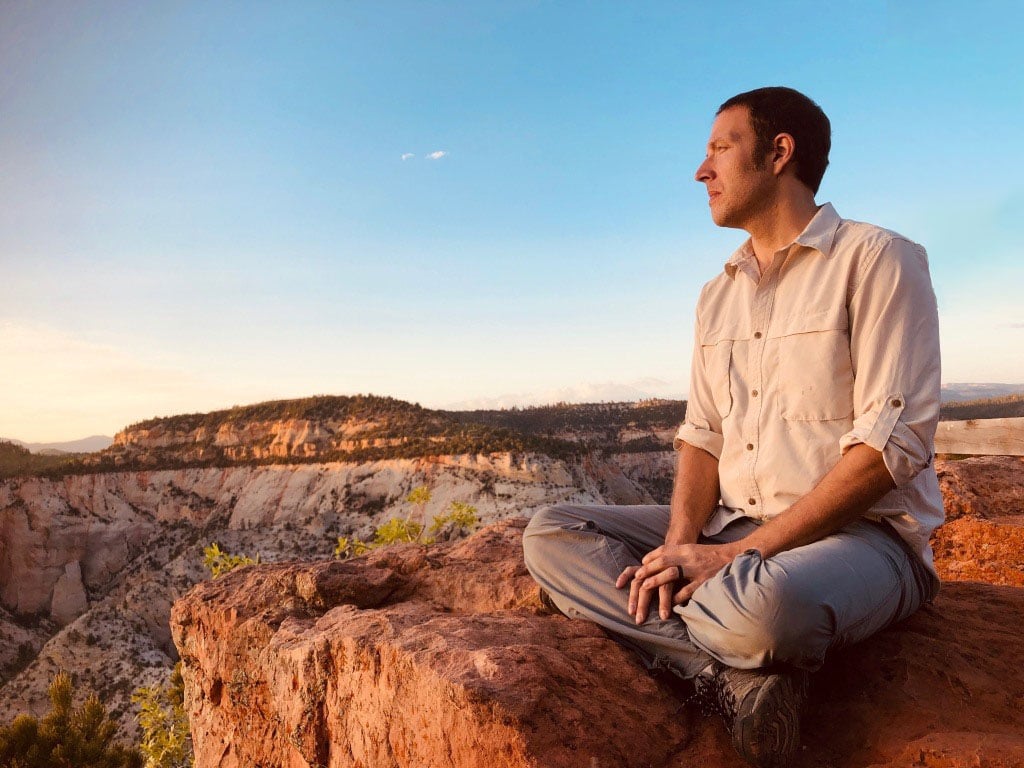 Jason Lange
Jason is a men's embodiment coach, group facilitator, and evolutionary guide. He helps men drop in and wake up to deeper clarity in their life's purpose and relationships. He believes every man should be in a men's group for the growth and support opportunities they provide.
Jason applies an integral framework to all the work he offers, drawing on many disciplines and modalities to effectively serve. He has trained with John Wineland, Jun Po Roshi, Tripp Lanier, Ken Wilber, Brother David Steindl-Rast, and Robert Augustus Masters.
Jason is blessed to be married to his amazing wife, Violet, who coaches women on love and femininity, and father to his amazing daughter Ruby.
Keep an eye on Jason Lange. You are going to start seeing his name more and more in the world of men's work.
An eye opening experience of Love and Spirit! Luke Adler is awesome!!
When I came to Luke I was all over the place. Now I have a healthier relationships, better boundaries, more self-esteem.
I was apprehensive to work with Luke, but I am so glad I did. It saved my marriage and deepened the love I have for my partner through clear, compassionate communication, honesty, and vulnerability.
My work with Luke has been life-changing. After many years of being on the "spiritual path", it was his techniques and guidance that broke down barriers and opened me up to a new level of joy, happiness and love. Of Luke's many gifts as a teacher and healer, I believe the greatest is his unique ability to "tune in" to exactly what I need at a particular point in my healing process and custom tailor his techniques to enhance my experience. His expertise and wisdom are timeless.
In my retreat with Jason I was able to show a side of myself that I had buried a long time ago. I've always struggled to show grief and sadness in front of others but wasn't the case here. The surprising aspect of this was the relative ease at which I was able to do so.
I've been in a transition period where I was stressed out about my career and a major relationship change. With lots of soul searching, I stumbled upon Jason's workshop and it was the right experience I needed to let go of the grief and stress I was holding in my mind and body.
Through Jason's method, I uncovered an unconscious belief about myself that never surfaced in talk therapy or other workshops. Jason then helped me process this emotion and reconnect with myself. I uncovered another piece of the puzzle that I needed to further heal, and that in itself was worth the price of admission.
It is also worth noting that the group dynamic with the other guys was excellent! I felt safe and respected. I'm not one to seek out guy friends for emotional support, but I quickly learned how a tribe of men to support your journey is a game changer. And it's great to know other men are seeking similar experiences for healing and evolving.
I've had the honor to witness, work with and co-lead shadow work with Jason for over 5 years. His ability to reach a man's core with his words and presence is profound. I've seen men including myself hear a message delivered from Jason change the course of their lives. I trust Jason to hold and guide me through the deepest pain and wounding of my life. If your path guides you to Jason, jump in fully. You are in the hands of one of the world's experts in men's work.
Two things were immediately clear to me upon meeting Luke – this man has heart, AND balls.  He's a powerhouse of love, and has a masculine presence and ability to penetrate the moment that has served myself and the many men I've seen him guide into deeper experiences of themselves.  His deep knowledge of the body, mind, and spirit makes him one of the men I most often turn to myself in life when I'm needing support.
SIGN UP NOW
This training is limited to 10 men. All options below include the full virtual + live event experience.
Questions about the program? Use the chat bubble in the bottom right or book a call below.
Early Bird Registration closes December 23rd at midnight pacific
We are offering 2 discounted BIPOC scholarships. Please contact us using the chat bubble in the bottom right for more info on how to apply.
*Payments due every 30 days.
The Power of Shadow Work Webinar Replay
Enjoy this replay of our live webinar.
Frequently Asked Questions
Is there an application process?
We do not require an application. We will send out a questionnaire once you register for the Heart of Shadow Journey to help Jason and Luke prepare to make the best use of our time. If there any concerns about the work fitting for you we will contact you.
What's the refund policy?
Because of the tight container required to do the work and the limited space in our live retreat, the program is non refundable. In extraordinary cases, we'll apply your tuition towards future programs or events.
What does tuition include?
Tuition includes luxury accommodations and delicious cuisine for the 3.5 day retreat at Bell Valley Retreat center.
Access to a private online (and facebook free) community during the program and beyond.
World Class leadership, guidance and facilitation for the retreat and the 9 additional zoom modules.
A community of brothers centered around transparency, vulnerability, raw courage, honesty that honors the dignity of all that you are and aspire to be.
The opportunity to create deep and meaningful lifelong friendships.
Feedback from men you respect, admiration from men who champion your growth, wellbeing and success.
Do I have to pay for my own travel?
Yes. Though we will help you coordinate carpooling if feasible to and from the retreat.
Do I have to attend the live event?
Yes. To gain the full benefit of deep integral shadow work, full immersion is the best approach. This program invites you to be all in.
When are the virtual sessions?
The virtual group session will be on Tuesdays from 5:30-7:30pm pacific, starting September 19th and ending November 21st.
The week of Halloween our session will be on Monday night.
Do I have to attend the virtual sessions?
All sessions will be recorded for you to make up a session if needed, though the power of such work unfolds in a live environment. We encourage you to arrange your life so you can be present for every session. And we understand urgent matters do come up that need tending.
Additional questions?
Email us at [email protected] or hit the chat bubble in the bottom right corner of the screen.